The Agile Coaching track explores the mindset, stances, and skills needed for effective facilitation, coaching, mentoring, and teaching in an agile team context. More importantly, it emphasizes the self-awareness and self-management required to navigate among these stances in service of teams, and to serve as a role model of agile values and principles. The track also focuses on guiding a team's journey from startup to high-performance. The knowledge-based certifications in this track are Agile Team Facilitation and Agile Coaching. Once learners obtain this foundation upon which to build competence, they can strive toward the coveted ICAgile Certified Expert in Agile Coaching (ICE-AC.)
This track is developed for:
Agile Coaches and aspiring Agile Coaches, including beginning Scrum Masters looking to take the next step. Agile Project Managers, analysts, and agile team members with the desire to explore the power of facilitation and coaching also stand to gain from these courses. Agile Coaches who wish to build deep competence and differentiate themselves from their peers should pursue the Expert certification.
Select specific date to see price, venue and full details.
Learning Objectives
The ICAgile Certified Professional - Agile Team Facilitation (ICP-ATF) course provides a deep dive into the world of Agile facilitation. The course is a 2-day intensive face-to-face learning experience with pre-work using the Agile Coaching Growth Wheel to guide your journey. The course focuses on equipping you with new tools, techniques and skills to help you take your facilitation skills to the next level with an emphasis on learning through doing and receiving feedback rather than theory.
The ICAgile Professional Agile Coaching Certification (ACC) course provides a deep dive into the world of agile coaching focusing on 4 key areas of the role:
Professional Coaching - Learn the basics of Professional Coaching from ICF Certified Coaches. Competencies you will start to build include: Active Listening, Powerful Questions, Emotional Intelligence, Presence and Clean Feedback.
Mentoring - When someone you are working with runs out of ideas what do we do? Learn the core skills of a good mentor and how to support people through the difficult transition to a new way of working and avoid falling into consulting.
Serving the team - We will look at the basics of team coaching from ORSC trained trainers before moving on to looking at the importance of a solid team launch, coaching plan, impediment removal and conflict.
Facilitate Learning - Using Training from the BACK of the Room! techniques we will explore adult learning techniques culminating in creating a new learning experience you will be able to use.
Before you can be an effective Agile Coach you must first know yourself. We provide pre and post-work that focuses on this very thing. Using the Agile Coaching Growth Wheel to direct you as you grow throughout the course and the rest of your career.
Pre-Requisites
Although it is not a formal prerequisite, we have found that this certification is best pursued after an Agile foundations course such as the Scrum Alliance Certified Scrum Master (CSM) or Scrum Alliance Scrum Foundations or equivalent experience as an agile team facilitator.
Course Content
ICAgile Certified Professional in Agile Team Facilitation (ATF) Course Content
Defining the Agile Coaching Pathway
What is Facilitation?
The Facilitation Mindset
The importance of planning in facilitation and how to do it
Top tips on how to perform common agile events such as the retrospective and planning
Feedback on your facilitation including a personal improvement plan designed by you
New decision-making techniques to try with your team
New ideas on how you can facilitate agile events @ scale
Working in agile teams you will explore a topic of your choosing and have a published outcome through 3 iterations of work
ICAgile Certified Professional in Agile Coaching (ACC) Course Content
Development in the Agile Coaching Discipline
Setting Boundaries for Agile Coaching
Professional Coaching
Coach as Mentor
Coach as Teacher
Coach as Team Coach
Exams & Certification
To qualify and apply for the competency-based ICAgile Certified Expert in Agile Coaching (ICE-AC) certification, you must earn the two knowledge-based certifications on the Agile Coaching track.
Agile Team Facilitation (ICA-ATF)
&
ICAgile Certified Professional Agile Coaching Certification (ACC)
This course is accredited by the International Consortium for Agile (ICAgile) as fulfilling all Learning Objectives in the Agile Coaching track.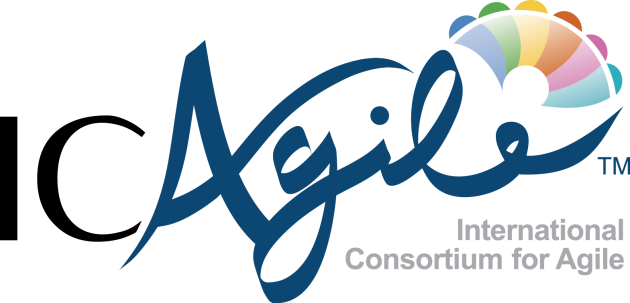 Pre-Reading
Pre-work is provided before the training.
Related Courses